One of the smartest things you can do before purchasing a new car is to test drive it. Not only will this prevent you from getting a defective vehicle, but it will also help you determine if you and the vehicle are a perfect match.
There are subtle things, like how comfortable the seats are, or how the car "feels" while driving that you cannot really tell without a test drive. Of course, the seller is going to tell you what you want to hear. A test drive will tell you what you need to know.
When you take your prospective new car out on a test drive, make sure that you take it onto all different types of road surfaces and at different speeds. You want to mimic your general driving needs.
If you drive on the freeway every day to work, a test drive on an old country road may not tell you much. Similarly, if you do a lot of driving on winding back roads, you may not get the information you need to make a decision by driving around an abandoned parking lot.
As much as you want to get the most useful information as you possibly can, you want to be safe while doing so. The following are four places you can test drive your vehicle before purchase without taking too many unnecessary risks.  
L. A. Auto Show
Every year the L. A. Auto Show comes to Los Angeles. Held at the Los Angeles Convention Center, the L. A. Auto Show is an annual, 10 day long, car show that displays all different makes and models of vehicles, including North American and world debuts. Instead of having to go to different dealerships to experience different brands, they are all conveniently in one place.
During this event, there are "ride & drive" options, allowing you to ride along or test-drive vehicles, with something available to meet everyone's tastes and standards. There is often a heavy emphasis on the newest automotive technology and environmentally-friendly vehicles, making this a special opportunity for some.
Other car shows that offer test drives and ride alongs are also a good idea. If you're looking to test a Tesla Model X or a Smart Car with chrome deletes, there is likely an event or show somewhere that can make that happen for you. Unfortunately, these types of events do not occur every day of the year and you may have to wait a while for the auto show you are waiting for to happen.
Test Drive at a Dealership
Los Angeles is full of vehicle dealerships, including Toyota dealerships, Chrysler dealerships, Nissan dealerships, Mercedes-Benz dealerships, Volkswagen dealerships, and Porsche dealerships. There is something for everyone.
Want to check out a Matte Black Lamborghini Huracan at the local dealership? Chances are all you have to do is ask and they would be glad to let you test drive it, although they may want to ride along with you.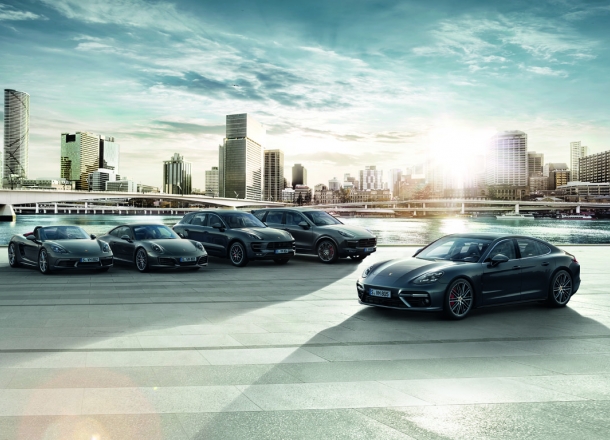 Although it is true that dealerships are one of the safest places to test drive a vehicle, you should also be cautious about potential accidents. Before you hop on the road, make sure with the dealership that their insurance covers accidents that occur while clients are test driving the vehicle.
The last thing you want is to get into an accident and be responsible for the cost of damages on a vehicle you ended up not liking anyway.
If you are not ready to buy a car new, you can test-drive vehicles from a used car dealership as well. In fact, when purchasing a used vehicle, test driving is more important than ever. Trust your instincts and anything that "feels off" about a vehicle during a test drive should be taken as a sign that you should look at something else.
Meet at a Shopping Mall Parking Lot
If you are looking into a vehicle being sold by a private seller, meet in a public place, preferably one where there are security cameras. Some vehicles you just cannot purchase from a dealership, like vehicles wrapped like a celebrity's car.
 In this case, not only do you have to worry about the safety of the vehicle you are test driving, but your own personal safety. Although we would like to think that everyone means well and is not going to harm anyone, there are bad people in the world. You should also always have someone else with you if possible.
A shopping mall is a perfect public area to meet up for a test drive. More likely than not there will be people around to witness any potential wrongdoing. Not only this, but shopping malls often are equipped with security cameras and security guards. This is a much better option than meeting someone at their residence where anything can happen.  
Meet Up at the Police Station
This option may seem excessive to some, but it is certainly the safest if you are planning on test driving a privately owned vehicle. On top of the benefits of a shopping mall parking lot such as security cameras and being in the public, meeting up at a police station will further reduce the risk.
The Los Angeles Police Department is aware of these kinds of problems and is sympathetic to them. For example, the Los Angeles Police Department set up "safe exchange zones" for e-commerce exchanges at nine of their police stations to avoid robberies and worse.
They are open 24/7, though nighttime test drives are not the best idea with a stranger. The last place people want to commit a crime is at a police station, making this a perfect meet up location.
Wrapping Up
Test driving is a valuable step on the way to purchasing a vehicle. This being said, it should be accomplished in a safe manner. Ways to safely test drive a vehicle include doing so at an Auto Show such as L. A.'s Auto Show, or a vehicle dealership. If you are purchasing from a private seller, bring someone else along with you, meet up in a public place, and even consider doing so at a police station. No matter what, your safety is more important than any vehicle.
For more info, here's a full list of the services we provide.  Did you enjoy this article? Check out our blog. Have questions? Contact us.