Having your vehicle detailed is one of the 5 ways to make your car exterior look new and is well worth the cost. No matter if you are looking to get the most money for a vehicle you are trying to sell, or if you just do not want to be bothered with the labor required to thoroughly detail your own vehicle, going to a professional is the way to go. The following are 5 of the best vehicle detailing shops in Los Angeles:
1)
Eco Mobile Detailing
With two locations, one in Hollywood and one in West Hollywood, Eco Mobile Detailing is an affordable and high quality automotive detailing shop. Eco Mobile Detailing does its best to take an ecofriendly approach to the detailing process, using a waterless car washing technique.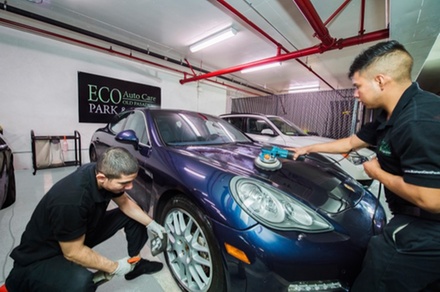 Besides their waterless car washing technique, they also do exterior and interior detailing which may include everything from shampooing your vehicle's carpet, to paint correction, to steam cleaning your seats and upholstery to claying and waxing your vehicle's exterior. Conditioning your leather seats, and headlight and wheel restorations are also available.
To top it off, Eco Mobile Detailing also offers wraps and paint protection film. The vinyl wraps offered by Eco Mobile Detailing come in a wide variety of colors and patterns, with some even being textured. Paint protection film, then, can be placed on top of your vinyl wrap to keep it in prime condition or be placed on top of your existing paint for the same purpose.
Depending on what you would like to get, with paint protection films starting at around a thousand dollars and an Eco Wash Package for a regular vehicle being around $30, there is something to fit everyone's budget. Even the cheapest package comes with a waterless exterior hand wash, vacuumed interior, and the dashboard, insides and outsides of the windows, mirrors, and door jambs cleaned.
2)
AeroWerkZ Motorsport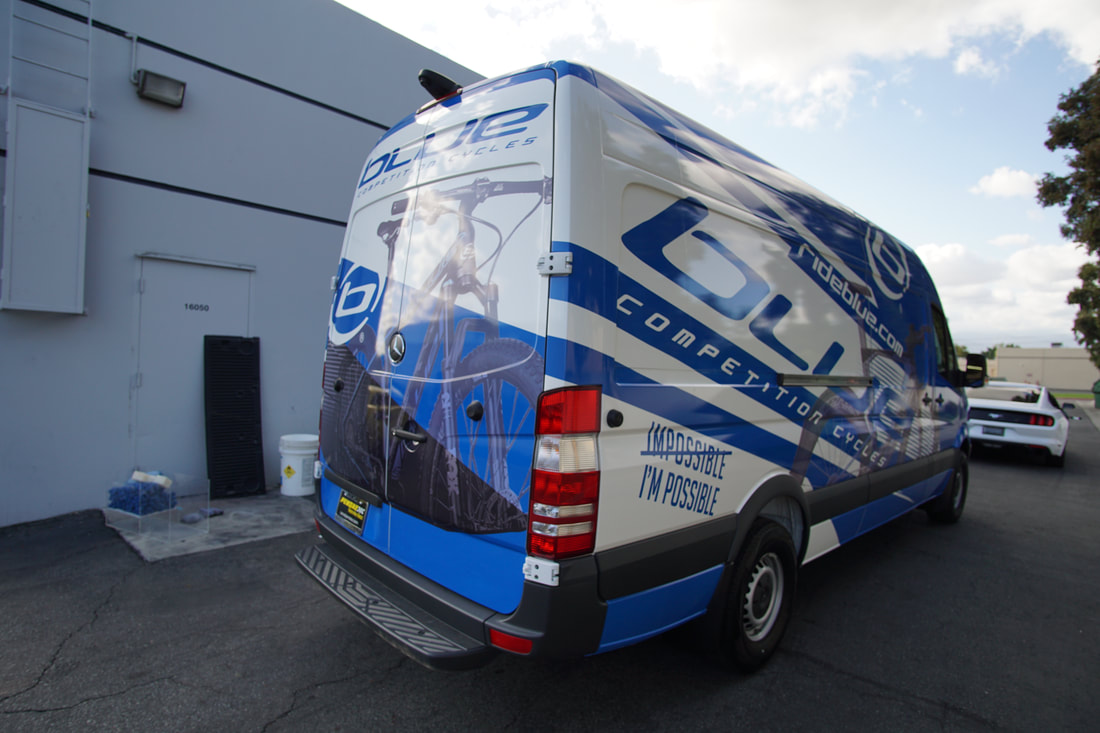 AeroWerkZ Motorsport primarily focuses on vinyl wrapping vehicles, but because of their extensive experience preparing vehicles for wrapping, they are great at detailing vehicles and are more than happy to do so at a reasonable cost.
This automotive vinyl wrap and detailing shop is highly reviewed, with most everyone being very satisfied with their experience. Located in the City of Industry, this shop dabbles in everything from window tinting to polishing vehicles. Their most stand out quality is their graphic design capability, allowing customers to design their own decals, stripes, or even full vehicle wraps.
3)
Showroom Auto Detail
Showroom Auto Detail based out of Pasadena California does everything detail related. This includes, but is not limited to, interior and tire detailing, cleaning engine bays, restoring paint and oxidation removal, waxing, washing windows, and headlight restoration.  They also can repair some paint imperfections from scratches and abrasions.
With more than 30 years in the industry, your vehicle will be in great, experienced hands at Showroom Auto Detail and they will do a thorough and beautiful job. A full detail, for example, includes a wash completely by hand, wheel bright, interior vacuuming, mat cleaning, and shampooing, tire dressing, spot free rinse, Wipe & Shine UV Protection, full synthetic polymer buff and polish, carnauba & polymer buff wax, and leather treatment.
4)
L.A. Mobile Detailing
Like Eco Mobile Detailing, L.A. Mobile Detailing is conscious of the environment and only uses waterless car washing techniques. As their name suggests, their specialty is detailing which may include clay bar treatments, high shining the interior console and door panels, and glaze and sealer applications. Interior detailing is also highly recommended by customers of this shop.
This is another shop that is affordable, with premium car washes costing $35 for cars and $20 for motorcycles, and full detailing at $180. In addition, Rain – X application is offered at this establishment at a reasonable price.
Not only is L.A. Mobile Detailing drought conscious and conserves water, but it also adheres to COVID 19 regulations to ensure that everyone stays as safe as they can during the pandemic. If this is particularly important to you, this may be the best place to go.
5)
G&R Mobile Detail
If you are looking for the works, G&R Mobile Detail may be the place for you. External detail may include a regular hand wash, water spot removal, sealant application, headlight restoration, clay bar treatment, wheel detailing, polish, engine bay wash, and paint correction.
The internal detail is just as extensive with the carpets and fabric seats being shampooed, the floor mats, door jambs, and windows getting cleaned, and a thorough deep clean of the entire vehicle including the trunk. Even your vehicle's air vents, floor mats, and door jambs will get a make over at G&R Mobile Detail.
Additional services are also available at G&R Mobile Detail, such as ceramic coating. Ceramic coatings are a fantastic idea when you want to maintain your vehicle and help it stand up to the test of time. Ceramic coating acts as an armor for your vehicle, shielding from the hazards of the road it will encounter over its lifespan.
 If you decide to invest in ceramic coating for your vehicle, it may be best to ensure that it is XPEL ceramic coating. This is because XPEL's ceramic coating is hydrophobic and oleophobic which is a huge advantage. With this feature, water and oil will be repelled from your vehicle's paint, making it much harder for contaminants to damage your paint while also making it much easier to clean your vehicle.
Wrapping Up
Depending on what your budget is, what all you want included in your detailing package, and if you want any additional services, there are different detailing shops you should go to in Los Angeles. For example, both Eco Mobile Detailing and L.A. Mobile Detailing are environment friendly and affordable, whereas AeroWerkZ Motorsport can provide you with custom vinyl wraps that you can design yourself and G&R Mobile Detail can apply ceramic coating. No matter which you choose, each of the above detailing shops are highly rated by customers and will make sure your vehicle really shines.
If you live in LA and love your car, here's a full list of the services we provide.  Did you enjoy this article? Check out our blog. Have questions? Contact us.